Premier Accounting Services P.C. is a full-service accounting firm serving clients throughout the Gloucester County, New Jersey area, dedicated to providing our clients with professional, personalized services and guidance in a wide range of financial and business needs.
Procedures & Information For 2022 Tax Return Preparation
FIRM NEWS:  RETIREMENT OF PARTNER JOSEPH H WISNIEWSKI, JR., CPA
Since joining as a partner in 2007, Joe has helped the firm continually grow in sales and client retention. Joe will continue to work with his clients through a transition period to ensure all open issues, including the preparation of tax returns on extension, are sufficiently addressed.
The Premier Accounting Services firm will continue with John J. Fitzpatrick, CPA as the sole owner and will continue to provide quality service well into the future. John has no plans on retiring. John and the remaining staff, however, will not be servicing Joe's former clients.
If Joe has been your tax preparer, we are sorry to see you leave our firm, as we do not have the resources to meet that need. While it is your choice to select who will prepare your tax return in the future, we have worked with the following preparers and have found them to be knowledgeable, professional, and client focused for individual tax return preparation. They are aware of the changes in our firm and will welcome your contact to see if they are a good fit for your situation.
Click here for tax preparer referral contact information
Concluding thoughts from Joe:
I have had the privilege to service and work with the most fascinating, friendly, and appreciative personal and business clients a professional could ask for. Most of you are just as much a friend as you are a client. Thank you for a very rewarding experience while servicing your tax and accounting needs.
Sincerely,
Joseph H. Wisniewski, Jr., CPA
Click here for Covid-19 Protocols
Winners!
Best of Gloucester County for 2018 & 2020
"Best Accountant"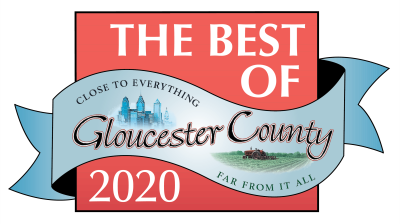 At Premier Accounting Services, P.C., we provide professional accounting, consulting and tax services to both individuals and small businesses. Whether you are looking for financial analysis, tax planning, accounting services or are in need of some specialized help, Premier is here for you!
Our staff of Certified Public Accountants has over 25 years of experience and are certified in the following programs: QuickBooks and AccountEdge.
Please, feel free to browse our website to see the services we offer as well as the many helpful resources we provide. When you are ready to learn more about what we can do for you, we encourage you to contact us.
Congratulations to our own Rachel Furman who recently received her certification as a QuickBooks Online ProAdvisor!
The QuickBooks Online ProAdvisor certification is designed to deepen the expertise of accountants who are already knowledgeable in QuickBooks and distinguish Rachel as an expert and highly proficient in the field.